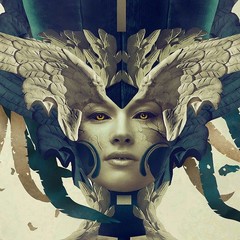 Carlos Quevedo
Cover art / Character Design.
Tuluá, Colombia
Summary
Carlos Quevedo is a Venezuelan graphic artist currently based in Colombia. He is a graduate with degrees in Graphic Design and Publicity. Carlos gained experience working for several advertising agencies during almost three years before starting his career as a freelance artist. During the last four years, he has developed and continues to ripen his style on illustration using digital media. During this time, he has also been involved in the design of several commercial projects such as book covers and album covers. Currently he works as a full-time cover artist. 

Using theology and mythology as the main focuses of his inspiration, Carlos creates worlds where his beliefs stamp a clear signature on all his pieces. Through a complex process of design, of assembly and painting, he mixes photographic material, painting and 3D elements, to create illustrations where ethereal environments and surreal characters come to life, bringing a pictorial expression of mysticism, spirituality and symbolism.
Features and press:
Advanced Photoshop UK (issue 134)
Photoshop Creative UK (Issues 129, 130)
PsikeArt Magazine (May issue)
2Dartist (Issue 123)
3Dtotal.com
Skills
Digital Painting
Illustration
Photo-manipulation
Software proficiency